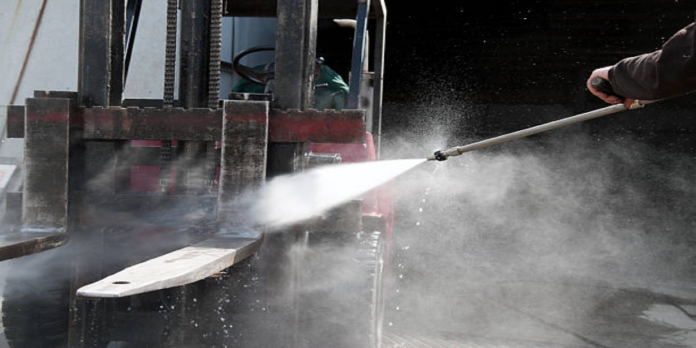 Dirty grout has become an unavoidable eyesore for many homeowners because it's impossible to remove with a mop and bucket. Cleaning is a task that takes lots of time, money, and energy. It is also not very fun to do.
More often than not, we feel like we're stuck doing things that are mundane and just not enjoyable in any way. The solution to this problem was found in a high-pressure washer. With a power washer, you can clean dirty grout faster and easier than ever before.
Pressure washers are an essential tool for cleaning. You can use it to remove tough grease, dirt, and stubborn stains from various surfaces. A pressure washer is highly efficient, and you can use it at any angle with the nozzle, which provides a constant stream of water. Pressure washers are widely used in agriculture, construction, and public safety.
Benefits Of Pressure Washer
The pressure washer creates an intense jet of water that dislodges dirt and debris from surfaces. There are many benefits of a pressure washer. Some of the benefits are following as:
· Sturdy Hose Reel
A hose reel is very helpful in pressure washers which help to store the hose so that it is not scattered all over the place. The hose reel also helps in the washing or cleaning smooth operation. The sturdy hose reel has an auto retraction system that makes handling the hose on a pressure washer. You don't have to worry about tripping over the hose because it automatically retracts back into its place.
· Emit Less
Emissions are substances discharged into the environment that can cause pollution and other problems. It also includes releasing heat and small particles of matter into the atmosphere. Pressure washers are emission less machines because the energy source used is electric; the emissions are lower and, in most cases, non-existent. It is safe to use anywhere and also it doesn't cause any polluting effect on the environment.
· Individual Soap Tank
If you need to remove stubborn plant stains, oil spots, or ground-in dirt, the detergent will help you get the job done faster, and a detergent bottle is a hassle-free solution for clean-up. The detergent is then dispensed using the spray gun as required. Just fill the tank with the desired amount of detergent; attach the bottle to your pressure washer wand.
· Kink Proof Hose
Kink is a bend in the hose. Kink will reduce the volume of flow that your pressure washer provides, meaning you'll have to spend more time cleaning. A kink-resistant hose will allow the water to move through the system without interruption freely. It means that you will have less water loss while using your washer, and it also helps prevent damage from occurring.
· Elegant Design
Elegance is how user-friendly your pressure washer is. The elegant design uses less energy, requires less time to generate the same output, performs equally well in different weather conditions, and is generally more accessible than other methods. It will make you feel good and better about owning and using the product.